Groomington Coat Factory was founded in 2010 by a 23 year old girl, a Jeep and a whole lot of ambition. Cait Lauria, Groomington's owner and founder, decided one day that she was going to take a leap of faith and do what she has always wanted, start her own business. With a tub in her trunk, Cait would drive from client to client grooming pet's in client's yards and homes slowly building up clientele. In January 2011, our first mobile grooming unit, was purchased from a top of the line manufacturer in Indiana. With a little advertising and a lot of client referrals, Groomington Coat Factory continued to grow quickly. By 2017, three brand new vans were purchased and today the company proudly continues to grow it's 500+ clientele all over the Bergen County area.
Meet our groomers!
Cait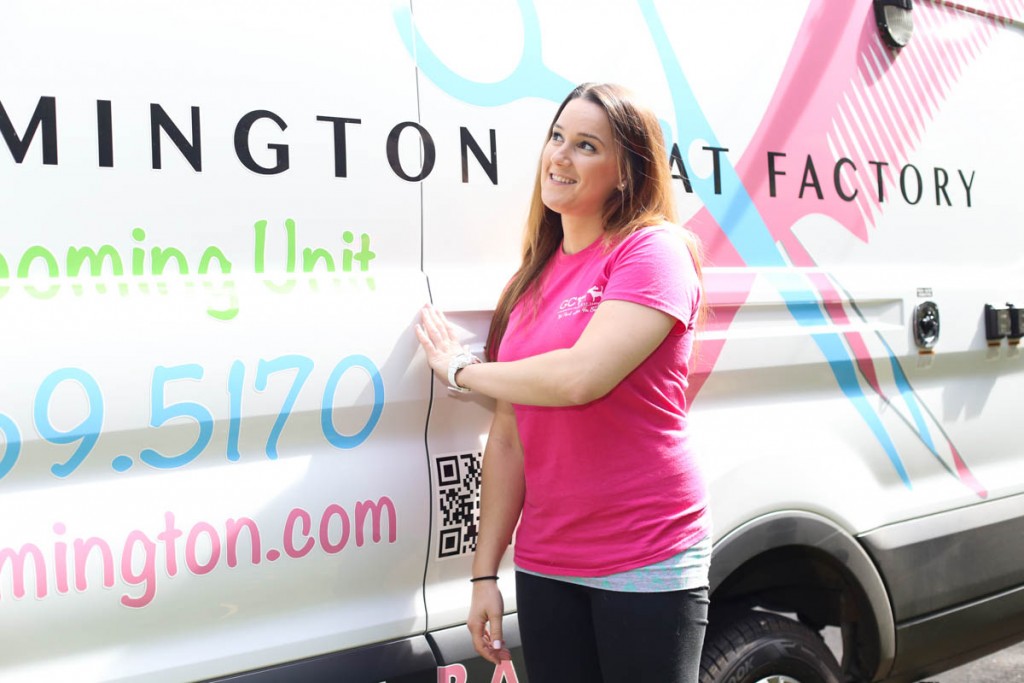 Our owner and stylist, Cait Lauria, has years of experience with animals of all sizes. At the young age of fourteen, Cait began working with exotic animals by assisting in children's birthday parties which taught young kids the importance of these amazing creatures as well as adding a hint of entertainment and humor to their outrageous experience. Feeding, Caring for and grooming are also a necessity for any animal, especially the exotic ones. After nearly five years, Cait ended her job working with all creatures like tarantulas and scorpions to wallabies and binturongs. (We weren't kidding when we said "exotic" animals) and decided to transition to something a little more basic: dogs and cats.
Cait has now been a groomer since 2007. She began her grooming career at a pet resort where she learned the ropes of the grooming realm. After leaving the pet resort nearly a year prior, Cait started Groomington Coat Factory from the ground up! With only a few clients and spreading the word through word of mouth, Groomington quickly grew into the company that it is today. Being an advocate of education, Cait graduated from Fairleigh Dickinson University with a Bachelors Degree. She is also a certified graduate of NASH Academy of Animal Arts and continues to learn about the grooming industry by participating in conventions and taking continuing education classes several times a year.
Being a lover of animals, Cait does have several pets of her own. She has Blu, a papillon, Tucker James (TJ), a shetland sheepdog, Mingus, a Mastiff/ Pit bull mix, Karl, her toy poodle puppy and newest addition that she plans on grooming for future grooming competitions, and Sergey, her lovable husband!
Mackensie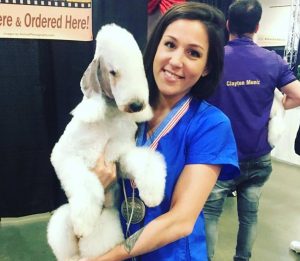 Mackensie is a second generation Pet Stylist following in her mother's footsteps and becoming the very first second generation Groomteam USA member. Mackensie started her grooming career at the young age of 18 and over the years she has worked for and studied under some of the industry's top professionals. Among many other accolades, she has been awarded multiple Best In Show awards and Best All Around Groomer awards. Mackensie has also earned herself a position on GroomTeam USA in 2012 and continues to compete year round.
Gina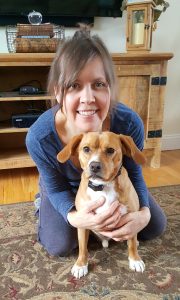 One of our newest members joining the pack this past October and our Bather and Stylist-In-Training. Being a mother of two, she is no well rounded in the art of patience and love. We have no doubt that she will exhibit these same characteristics to each and every pet she encounters. Gina is eager to learn how to zoom and groom in one of our mobile pet spas.
Jen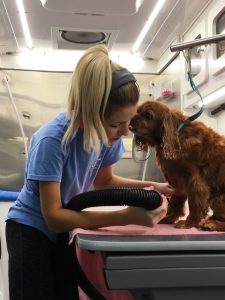 Our Administrative Services Manager & Digital Marketing Specialist since April 2017. While our extremely talented Groomers are hard at work pampering your pets, she will be the one behind our Midland Park Salon front desk handing all your scheduling needs and answering any and all questions you may have! She has a warm heart for cold noses and has also been the one responsible for posting your furry companions on GCF's social media platforms and keeping us informed on industry-related topics!